My Christmas present came early this year in the form of a girls weekend. When I originally told Jeff of my plan I thought he would say yeah right but to my SHOCK he was like go for it! So the tickets were booked and I followed Jenn and Cailyn to Utah. We had an amazing time. It was so wonderful to not have to take care of anyone but myself. And sleep oh glorious sleep! I was in heaven!!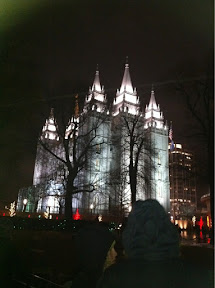 I haven't been to Utah in almost 7 years. It was so fun to go! I loved seeing the lights on Temple square!
We also found this AMAZING wood craft store. Seriously I was in heaven!! If you live in Utah you absolutely must go visit the wood connection in Midvale!!
It was so much fun I am so lucky that Jenn and Cailyn let me crash there mother daughter trip!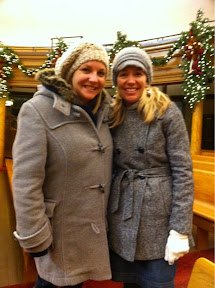 It was SO cold. Seriously I am such a whiney California girl!
One of the highlights was the festival of trees seriously a Christmas lovers dream come true! A great way to get into the spirit!
We also went to see White Christmas at BYU it was so great!
I am so ready for another girls trip it was so much fun! Thanks Jeff and my parents for making it happen!!
- Posted using BlogPress from my iPhone