Early in December we took the boys to see Santa. I love this tradition we have a picture every year with the boys and Santa. I love how excited they are about the holidays!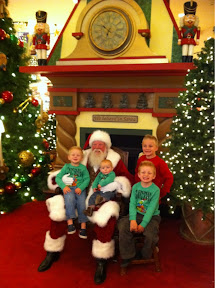 Noah, asked for star wars Legos.
Sawyer asked for a hot wheel track.
And Ryder asked for Cars toys! I hope they are good this year!
- Posted using BlogPress from my iPhone