The best thing about summer ending is it means FALL. I love fall.
We headed on our first pumpkin patch outing a few weeks ago. We can't wait to go back when they have more pumpkins!!
Crummy iPhone photos :( I left my memory card at home :(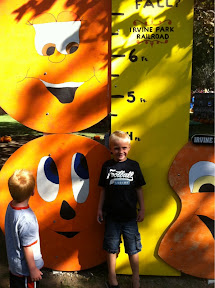 Thanks Grandma Jody and Papa Rich for a wonderful day!!
- Posted using BlogPress from my iPhone