My amazing wonderful parents have been taking the three older boys once a month over night so Jeff and I can have a night off and regroup a bit. It has been such an amazing blessing for us!! Usually we just stay home and enjoy the quiet.
But last month Jeff asked me if I wanted to go to Palm Springs for the night. He found a great deal at Embassy Suites in Palm Desert.
We jumped on it and headed out.
The drive out there never gets old to me. I love the wind mills.
Rhys was the BEST traveler. He enjoyed the quiet as much as we did! Jeff and were laughing we took Ryder on a weekend trip when he was the same age. He was awful. Rhys is so mellow!!
Hot hot hot!!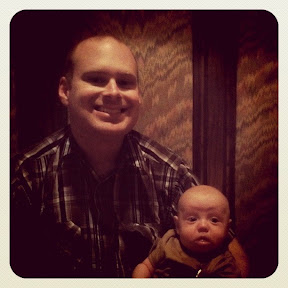 We went to dinner at out favorite mexican place Las Cansuelas so so yummy!!
After dinner we roamed the book store and went to the movies to see X Men. It was entertaining. After we treated ourselves to dessert. And walked around the mall.
We got a great night sleep. The next morning we enjoyed a yummy breakfast at the hotel and then we attempted to sit by the pool. It was super warm so we headed back to the room to enjoy the AC.
On our way home we decided to stop and take pictures of the dinosaurs from the movie the Wizard. The boys love that movie and got a kick out of it.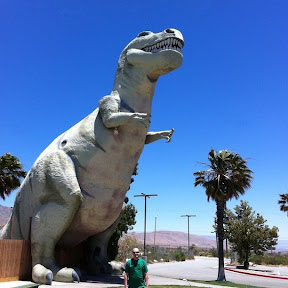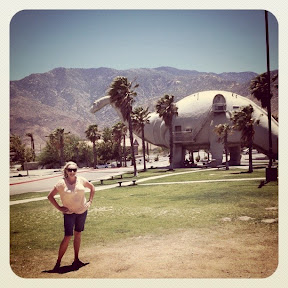 Lastly on our way home we stopped at the outlets for some shopping. After years of searching I got a coach purse for super super cheap!!
It was a great quick getaway. We are so lucky to have my wonderful parents!!
- Posted using BlogPress from my iPhone